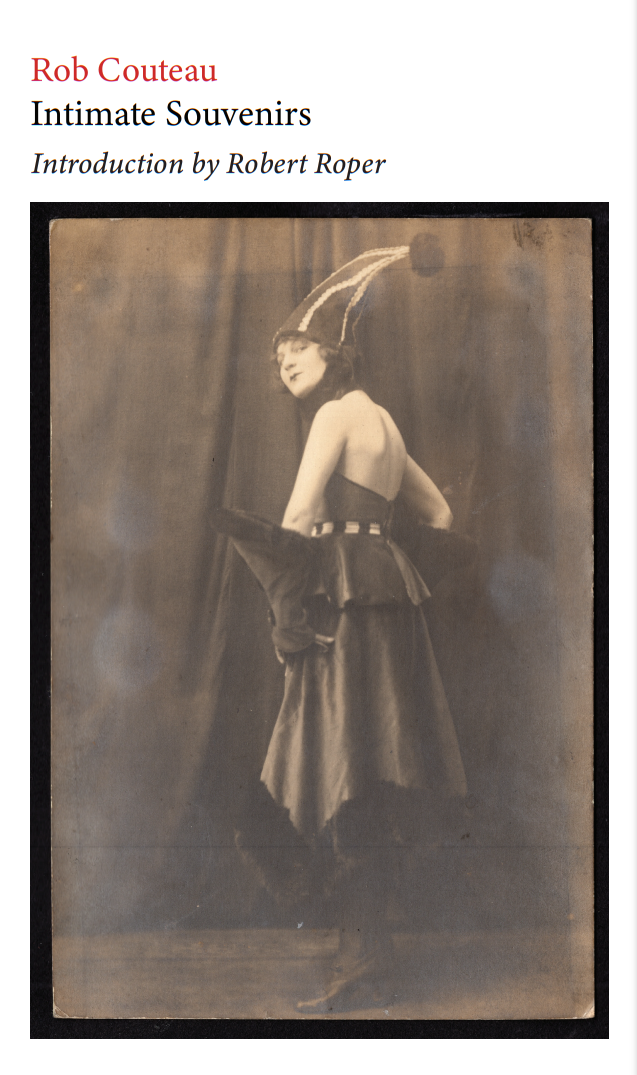 "Here we have a new, possibly classic memoir of New York. It begins in Gravesend, Brooklyn, and moves outward, to Manhattan and Paris ... That there still exists a path to a writer's life that is not a dutiful march through creative writing academies, with perhaps the apotheosis of becoming a teacher of yet more academy-shaped writers, is heartening to learn. Couteau does not make fun of that approach nor of any other, but he does model something much different, and to see him continuing to write books like this one, which well deserves a place on his already considerable shelf of valued books, is excellent news." - Robert Roper, author of Nabokov in America: On the Road to Lolita and Now the Drum of War: Walt Whitman and His Brothers in the Civil War.
"As Couteau moves through different worlds (including France), encountering literary, artistic, and social figures, he finds a new sense of home, place, and purpose which translates to social and philosophical revelations about life, religion, and the world. Ultimately, his very method of engaging with other worlds is what links readers to his life and the exuberant march of its encounters and revelations.... Five hundred pages go by in the blink of an eye as readers absorb an intriguing memoir that deserves a place in any library strong in memoirs that embrace literary, artistic, and social transformation." - Diane Donovan, Senior Editor, Midwest Book Review.
Distributed by IngramSpark. ISBN 978-1736004951. For more info contact dominantstarllc@gmail.com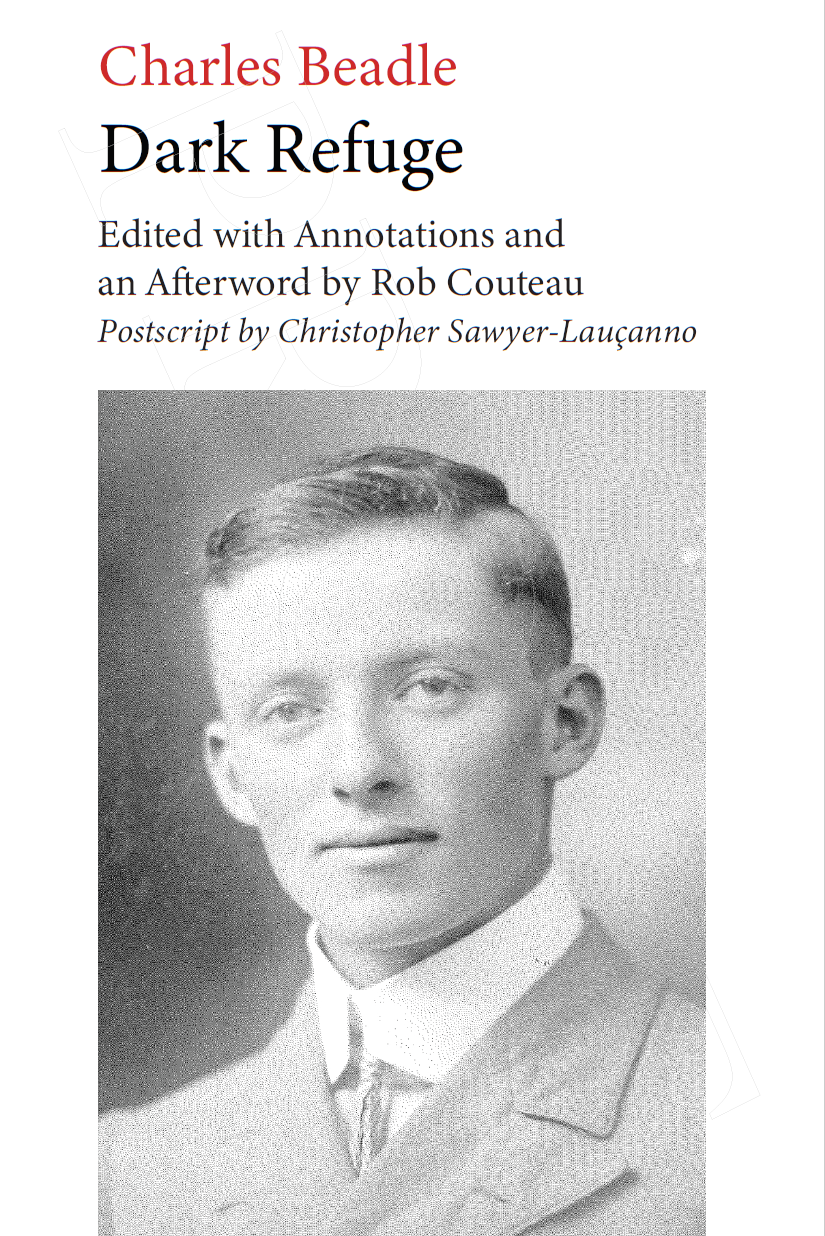 From the Postscript by Christopher Sawyer-Lauçanno:
"Beadle is the real deal. And Rob Couteau is the real deal too. Without his desire to rescue Dark Refuge from oblivion, we would all have missed out on a tremendous modernist novel that should rank among other classics such as Tropic of Cancer, Nightwood, Nadja, Ulysses, To the Lighthouse, and, of course, Naked Lunch. And thanks to his extensive annotations and deep research, we have both the novel and the context that created it. I am admiring and grateful."
Diane Donovan, Senior Editor, Midwest Book Review:
"Dark Refuge appears in print for the first time since its original publication in 1938, presenting a world traveler's experiences with bohemian life in Paris in a novel that also serves (thanks to Rob Couteau) as a biography of Beadle's life.

Extensive annotated references link Beadle's experiences to his fictional representations, offering a literary backdrop for understanding both the atmosphere and progression of his fiction and its roots in reality.

Readers should be prepared for a sexual romp that is ribald, explicit, and thoroughly steeped in Beadle's personal experiences of the times. Beadle's language is evocative, poetic, and dramatic: 'I simply slip through the other room of the café and out into the other boulevard, laughing to twist my guts. Nobody knows that I have a rendezvous. The coat and hat annoy me. How silly! I throw them away as I run, for I know it is late and I'm frightened that my beloved will not wait. God is crying harder than ever, and I suck in his tears. How funny it must be to weep!'

Whether exploring drug experiments and the revelations that follow them or descending into the sordid and colorful world of bohemian Paris, Beadle flavors all of his impressions with the same attention to flowery detail that makes his writing so time-less: 'Inexorably I was borne along up this staircase of Time as an express lift passes floors, glimpsing worlds where the highest form of life was apes chattering futilely in leagues of simian nations of their own; where vast beasts resembling tanks plunged through swamp and over prairie; where the sky was of steam and gas, and volcanoes burst like firecrackers on a Chinese New Year amid a seething sea; and on and on until there were no more worlds and naught seemingly but incandescent void.'

Pair this with the extensive notes and annotated references Couteau injects to not just explain but expand the story, for a sense of the unique literary and historical importance of this reappearance of Beadle's rare classic, which has been out of print for far too long.

Libraries seeking literary representations of the marriage between fiction and nonfiction will find Dark Refuge a fine example. The 200+ annotated notes come from previously unpublished letters and documents, combining with photos and historical reviews to represent a hallmark of not only literary fiction, but biographical research.

Dark Refuge deserves a place in any library strong in works of literature that represent the intersection between fictional devices and biographical inspection, whether or not there is prior knowledge of or interest in Beadle's works and importance."
Distributed by IngramSpark. ISBN 978-1-7360049-3-7. For more information contact dominantstarllc@gmail.com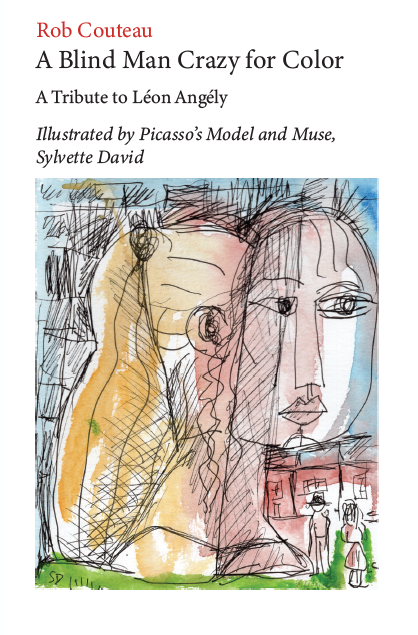 "A Blind Man Crazy for Color: A Strange Tale from the Annals of Art Collecting." Book review by Scott Winfield Sublett, New Art Examiner, July / August 2022:

In Paris of the 1910s, when hungry artists would take almost any pittance for their work, an old man of extremely limited means scooped up Picassos, Modiglianis, Utrillos, Matisses and Cezannes, each painting bought for the price of a couple of good restaurant meals. The prescient old man's collection would, today, be worth hundreds of millions, if not billions, and one might say the old man had a superlative eye, were he not blind.

In his strange, fascinating new book, A Blind Man Crazy for Color, writer-painter Rob Couteau assembles and unearths what little can be known about the mysterious collector Léon Angély, a bald, fat, retired solicitor's clerk who gambled what small money he had on the dream of assembling a collection that could someday finance a luxurious retirement in Nice.

When Père Angély started collecting, he was already myopic but could still see. Over a period of about 20 years, though, his vision disappeared. "I have only one fan, and he's blind," Modigliani is quoted as saying. (In the book's footnotes there's another lovely Modigliani quotation: "I do at least three paintings a day in my head. What's the use of spoiling canvas when nobody will buy?") Rather than let blindness end his Sunday afternoon visits to studios, Angély continued collecting with the help of a poor, unschooled young girl, on whose shoulder his hand rested as they made their way through Montmartre. Little Joséphine would describe the paintings, and on the basis of her simple descriptions, he would choose. Figures as distinctive as Léon and Joséphine were certainly noticed. Couteau quotes John Richardson's A Life of Picasso as asserting that the painter was fascinated by the old, blind collector, and Richardson goes on to speculate, quite plausibly, "Picasso may have drawn on his memory of the sightless art lover and his child guide when in 1934 he depicted a blind Minotaur being led around by a little girl." It's likely Léon and Joséphine were beloved Montmartre characters, despite the old man's tightness with a franc. Adding another layer of resonance to Couteau's slim volume are the charming illustrations by Lydia Corbett, also known as Sylvette David, the pony-tailed model and muse who inspired Picasso's Sylvette Period (and whose hairstyle was copied by Bridgette Bardot). Now 87 and living in Devon, Sylvette had a show seven years ago at London's Francis Kyle Gallery. It may seem tragic that Angély died in 1921, before the artists he discovered skyrocketed in value. To keep body and soul together in inflation-racked post-World War I Paris, he disposed of his collection for little more than he had paid. Still, for decades he had the aesthetic thrill of some of art history's greatest accomplishments covering his shabby garret walls, and for some of that time, he could see them.

Diane Donovan, Senior Editor, Midwest Book Review (May 2022):
A Blind Man Crazy for Color: A Tribute to Léon Angély documents an early 20th century retired clerk who collected art by Picasso, Modigliani, and Utrillo before these artists were famous. Despite his failing vision, Léon Angély could see the promise of these artists before those around him acknowledged their talents. He employed a young girl to help him make his selections when his sight no longer permitted him to personally enjoy them.

The book is illustrated with original artwork by Picasso's model and muse, Sylvette David, who posed for the painter in 1954 when she was only nineteen years old. Her black and white and color sketches accent this colorful portrait of Léon's life, motivations, involvement in the art world, and the pieces he collected. Previously unpublished information about the blind man's passion and his influence on the art world enhances a survey that should be required reading and acquisition for any serious art history student and the libraries catering to them.

The well-researched treatise is supported by documentation that ranges from birth and death certificates to Rob Couteau's personal research into Sylvette David who, at eighty-seven, adds her memories to the story to expand reader insights about both Picasso and David's life and their art involvements.

Readers also receive revealing inspections of the process of interviewing artists and capturing their historical and artistic impact, adding to A Blind Man Crazy for Color's importance as a survey that goes beyond a singular biography of an art enthusiast to delve into the world of artists, art appreciation, and muses. The blend of all these elements demonstrates the interlinked potentials and importance of artists, muses, and those who appreciate, purchase, and analyze their work:

"Although he died impoverished and nearly forgotten, and although the identity of his youthful guide is still enshrouded in mystery, le Père Angély helped to preserve what Richardson calls the "sacred stuff of art" – regardless of whether his motivation was merely pecuniary. Léon and Joséphine may also have inspired the greatest artist of the twentieth century."

Serious art libraries should consider this extraordinary recreation of artistic ambitions against all odds a mainstay that stands out in many different ways.
Distributed by IngramSpark. ISBN 978-1-7360049-9-9. For more information contact dominantstarllc@gmail.com